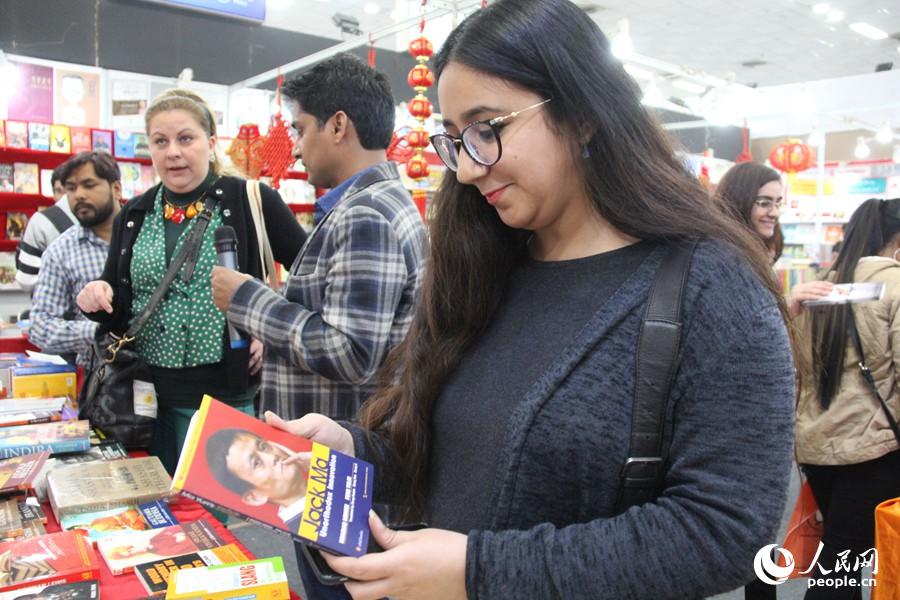 An Indian reader browses through Chinese books at the 27th New Delhi World Book Fair. (Photo/Yuan Jirong)
Some 15 Chinese publishers have taken more than 800 Chinese books to the ongoing 27th New Delhi World Book Fair held in Pragati Maidan, New Delhi,
India.
China¡¯s leading publishing company, Phoenix Publishing & Media Group, signed 17 copyright license agreements with Indian publishing agencies during the book fair. Moreover, at the ¡°Chinese corner¡± event, held by Chinese publishers including China Renmin University Press, Chinese publishers released 12 new books written in multiple languages including Chinese, English, and Hindi.
¡°Every day, an average of over 5,000 visitors visit the Chinese booth, to either browse or buy some books. As of Jan. 9, we had sold Chinese books worth a total of around 500,000 rupees (about $7,085),¡± said the person in charge of the booth, disclosing that people tended to prefer books on China¡¯s development and Chinese culture.
Scheduled from Jan. 5 to 13, the 27th New Delhi World Book Fair attracted the participation of over 1,000 book publishers from more than 20 countries around the world.