Mr. and Mrs. Candy's Trip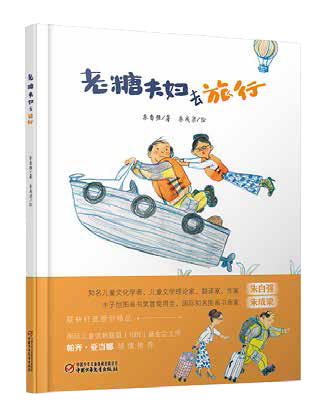 Basic Information:
Author: Zhu Ziqiang
Illustrator: Zhu Chengliang
Format: 205mm¡Á215mm
Pages: 32
Publication Date: Jul. 2014
Rights Sold: South Korea
Introduction:
When the lilac trees are in full blossom,Mr. and Mrs. Candy have a few days to themselves. Excited, they decide to go toa holiday resort thousands of miles away. So they start to search for a hotel.They browse through their options on the Internet and read customer reviews.Unfortunately, they find none satisfactory. All the seemingly nice hotels endup having some problems, too noisy, too secluded or too difficult to reach. Bythe end, they decide to skip the holiday trip and just stay at home. Mr. and
Mrs. Candy¡¯s Trip is selected and displayedat Bologna Children¡¯s Book Fair Illustration
Exhibition 2016.
LANGUAGE VERSION
ON FACEBOOK
tzcopypright@163.com
© All rights reserved. Tongzhou Agency 2016-2017