Where Does Rice Come From?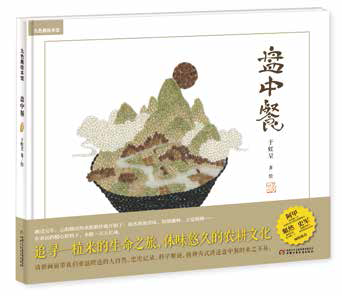 Basic Information:
Author/Illustrator: Yu Hongcheng
Format: 215mmˇÁ285mm
Pages: 40
Publication Date: Mar. 2016
Rights Sold: Cambodia
About the Author/Illustartor:
Yu Hongcheng was born in 1989. Shegraduated from Urban Design and Painting Studio of Central Academy of FineArts. In 2012, she went to the UK for her master degree and studiedIllustration and Engravings. After graduation, she dedicated her time to thecreation and innovation of Chinese original picture books.
Introduction:
Where Does Rice Come From? explains ingreat detail the hard work that goes into making the rice that fills so manybowls around the world each and every day.Young readers will learn about thevarious tools farmers use, the weather conditions necessary for a successfulcrop, the names of the parts of the plant, and the many different stages a seedmust go through before it actually becomes a grain of rice.
Where Does Rice Come From? is selected anddisplayed at Bologna Children's Book Fair Illustration Exhibition 2016.
LANGUAGE VERSION
ON FACEBOOK
tzcopypright@163.com
© All rights reserved. Tongzhou Agency 2016-2017