Mom, I Saw a Giant Monster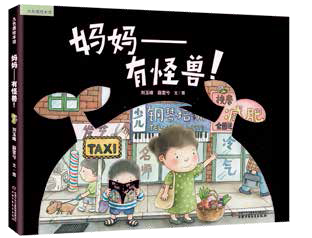 Basic Information:
Author/Illustrator: Liu Yufeng, Xue Wenxi
Format: 215mmˇÁ285mm
Pages: 36
Publication Date: Sept. 2015
Rights Sold: English
Introduction:
A little boy sees a monster in his bathroommirror! He tells his mother all about the monster,such as his special ears thatturn into microphones when they get wet. Meanwhile, the monster in the mirror alsosees the boy. Both parents and children alike will be able to relate to thisfun and whimsical book. It highlights how naturally imaginative and curious allchildren are and makes parents to think what is a better method of teaching.
LANGUAGE VERSION
ON FACEBOOK
tzcopypright@163.com
© All rights reserved. Tongzhou Agency 2016-2017